Welcome to online Italian lessons with
Sì Language Training
An online language coaching as exciting and effective as in face-to-face lessons
Would you like to use Italian professionally or for your next holiday and learn it flexibly anywhere you like?
Preferably in a personal atmosphere together with a native-speaker as your language teacher?
Would you like to learn more about the country and its people and discover the cultural differences of the various regions?
---
On this page you will find:
How you benefit
Learn Italian with a native speaker and experienced language teacher
Entertaining lessons with varied teaching methods based on a customised syllabus
Suitable for all types of learners
Removal of mental learning blocks through a relaxed atmosphere of trust
Excellently suited to improving oral communication
Flexible lesson times
Timesaving (no travelling)
Possible from anywhere – whether in the office, at home or on business trips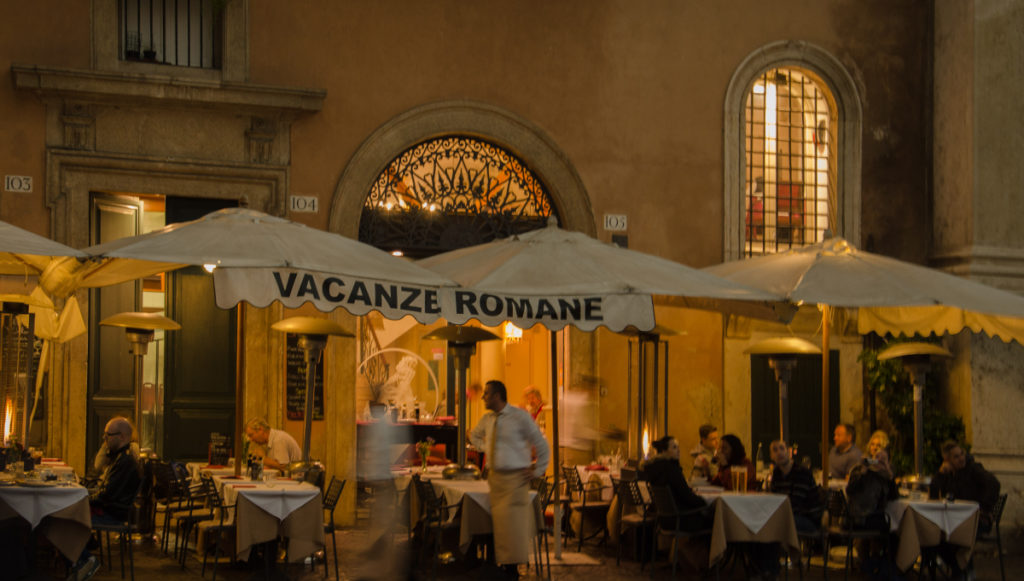 Method [metodo didattico]
In addition to conventional teaching methods, I incorporate elements of suggestopedia into my teaching. Suggestopedia is a holistic teaching and learning method that aims to optimise our learning potential with the help of our own resources.
What do you need for the lessons?
The lessons take place online on the ZOOM platform. I will send you the link in good time before the seminar starts. You need a PC, a stable internet connection as well as a camera and microphone (both are usually integrated in the laptop or PC). The use of a headset has proven to be advantageous because it largely cuts out background noise and acoustic interference – but this is not absolutely necessary.
30-minute trial lesson
Not sure if online lessons are right for you?
Book a trial lesson and try it out for free.
Please indicate your preferred time and day as well as your language level for the trial lesson.
I will send you the link in good time before the trial lesson.
Times of lessons
Lessons can take place Mondays to Fridays between 7:30 am and 19:00 pm.
The lesson can last 30, 60 or 90 minutes – as you prefer.
You can book the lessons from one lesson to the next or several lessons at once at a lower price per lesson.
Course fees
The price depends on what you specify.
About me [chi sono]
My name is Claudia Giusti, I am Italian, and my mother tongue is … Italian.
After graduating from an interpreting and translating school in Italy, I discovered my love for Germany and my leaning towards language teaching.
With my own language institution "Sì Language Training" I accompany Italian learners both in the classroom and online. In addition, I have been teaching Italian for more than 30 years in various language institutes for adult education and in private companies.
Alongside additional training in Suggestopaedia (Superlearning), I have gained a further qualification in Intercultural Competence Professional.

"Conoscere qualcuno, ovunque egli sia, con cui comprendersi nonostante le distanze e le differenze, può trasformare la terra in un giardino"

Goethe
---
Contact
---
---
Legal Note
Claudia Giusti
Fliederweg 6
D – 30952 Ronnenberg
+ 49 (0) 511 606 44 11
Claudia@si-sprachtraining.de
www.Si-Sprachtraining.de
Liability and property rights information
Links to external websites: Contents of external websites to which we refer directly or indirectly are outside our area of responsibility, and we do not adopt them as our own. The provider of the linked websites is solely liable for all contents and in particular for damages resulting from the use of the information available on the linked websites.
Copyrights and trademark rights: All content displayed on this website, such as texts, photographs, graphics, brands and trademarks are protected by the respective protective rights (copyrights, trademark rights). The use, reproduction, etc. are subject to our rights or the rights of the respective authors or rights managers.
Information on legal violations: If you notice any legal violations within our Internet presence, please inform us of them. We will remove illegal content and links immediately after becoming aware of them.
Image credits
All images are own images, © Claudia Giusti, unauthorised use is prohibited.